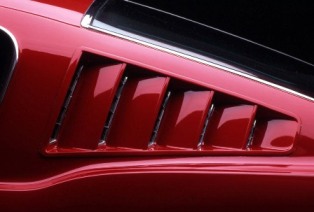 Welcome,
This site is dedicated to providing information about my 1966 Mustang Fastback which I have owned since August 2003. The primary purpose of the site is to provide other Mustang enthusiasts with information about some of the modifications that I have made to my car. I have found the Internet to be the most valuable resource with regard to maintaining and modifying all my cars. Hopefully my site can provide others with ideas for their cars as well as some useful information in how to make the modifications.
Even though I am a Mustang enthuiast I have specifically had an interest in the Fastback body style. My
first car
was a 66 Fastback that I bought shortly after I turned 16. It was the first Fastback that I had seen and from then on it was my favorite body style of Mustang. Unfortunately I only owned that car for about a year and a half before I needed something more dependable to get me to and from college (500 miles away from home!). Unfortunately there were so many things that I would have liked to have done with that car that were not feasible for a 16 year old kid with a limited budget.