Home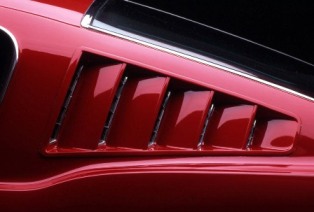 This site is dedicated to providing information about my 1966 Mustang Fastback which I have owned since August 2003. The primary purpose of the site is to provide other Mustang enthusiasts with information about some of the modifications that I have made to my car. I have found the Internet to be the most valuable resource with regard to maintaining and modifying all my cars. Hopefully my site can provide others you with ideas for changes you would like to make to your cars as well as some useful information in how to make the modifications.
Even though I am a Mustang enthuiast I have specifically had an interest in the Fastback body style. My first car was a 66 Fastback that I bought shortly after I turned 16. It was the first Fastback that I had seen and from then on it was my favorite body style of Mustang. Unfortunately I only owned that car for about a year and a half before I needed something more dependable to get me to and from college (500 miles away from home!). Unfortunately there were so many things that I would have liked to have done with that car that were not feasible for a 16 year old kid with a limited budget.
In October 2006 I had an itch to buy one of the new Mustang GT's because I was really impressed with design that incorporated alot of the same lines as the original 60's Fastbacks and I really loved the drivetrain and potential for upgrades that the car provided. The site is s197.fastbackmustang.com and it details the path I took with this car from stock to heavily modified daily driver. This was a hard car to part with but in November 2013 I had to sell it to make room for something even better...
In September 2013 I was able to get one of my "Holy Grail" type Mustangs when I purchased a 2011 Shelby GT500. The car had only 2,200 miles but was already out of the factory warranty. It came with the Performance Package and the Sync Navigation system. I had wanted to find one with the Recaro seats but this car was too good of a deal to get too picky. After owning it and sitting in a different one with the Recaro's I am happy with what I have. This one is intended to be kept mostly stock, because in its stock form the 2011 is a beast. I have another site gt500.fastbackmustang.com that will be dedicated to documenting this car. It took me 27 years since I got my first Fastback to get my first GT500, so I anticipate this car will be in the family a long time.